Robin Hood: The Panto

Edinburgh Fringe Festival
3 Stars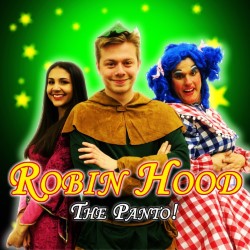 An enjoyable Panto in true British style: Robin Hood, presented by Pumpkin Pantos.  This show had eye-catching costumes, clever songs, and an enthusiastic audience.
However, it also had major sound issues throughout.  This makes it quite hard to actually review, because it was likely a very good show.  However,  many of the spoken lines could not be heard over the large fans, and the backing music was so loud, that the lyrics of the songs (which, I assume, consisted of clever puns and the like, as they were quite wordy), were completely lost.
With sound issues resolved, this would be a great Fringe pick for all ages.