Keith Brown Exchange (Keith Brown)
Edmonton Fringe Festival
3.5 Stars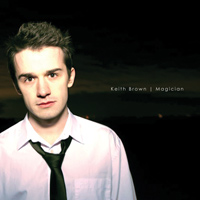 Who doesn't love a good magic show?  Throw in a shot glass, a bottle of vinegar and a dozen (apparently) delicious sewing needles, and I'm in.
Keith Brown's Exchange is a lovely magic show.  The man is approachable, affable, and charming.  His magic contains truly impressive elements.  And those needles…
I enjoyed this hour.  Keith's magic skills are tops, he just needs to work to make his showmanship somewhat smoother.  He is almost too nice.  He tried to involve pretty much everyone in the audience, and that took up a lot of the show – choosing the people, introducing them and then applauding whatever they did.  It would have gone smoother with longer sessions with fewer volunteers.
Overall, this is a solidly entertaining, family-friendly show, and I look forward to seeing Keith on his next visit to Edmonton.